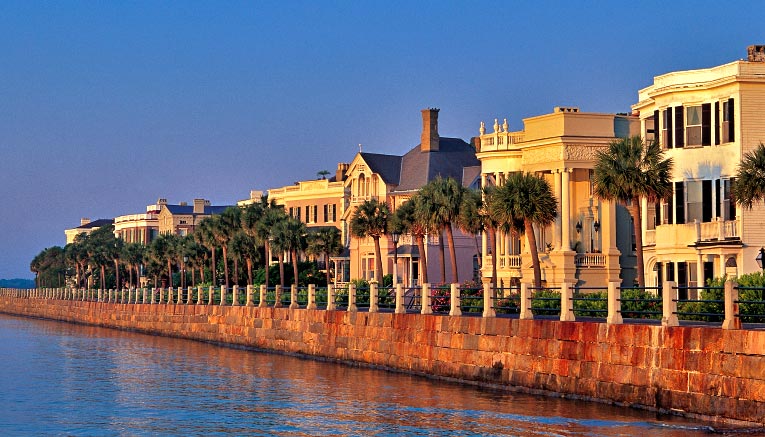 South Carolina is a great place to live! Just ask a recent transplant what drew them to this Palmetto state lifestyle and you'll get answers that range from the climate, to professional opportunity, to family life. And with Charleston splashed regularly in the national media as one of the world's top places to visit and live, it's no wonder the Holy City is now South Carolina's largest.
Lucky for all of us, Sabal happens to be building in numerous communities in one of the world's best city. Locally owned and operated, Sabal truly knows which features Charleston homebuyers want and need.
Sabal's smart, stylish, attainable homes are a striking illustration of South Carolina style that appeals to a wide range of foodies, young professionals, retirees and families who move to Charleston every day.
And move here they do! Statistics from the U.S. Bureau of Labor show that the region's population is growing three times faster than the U.S. average, and now totals more than 761,000.
But that's not all:
45 new residents are added to the region each day
The civilian labor force grew four times faster than the U.S. average from 2010-2016
Companies expanding or relocating to the region represent $3.9 billion in economic impact, based on announcements made in 2015 – 2016
The region is ranked 20th in the country for employers in advanced industries
World class healthcare is an advantage to Charleston living as well. U.S. News & World Report named the Medical University of South Carolina Children's Hospital the best in the state; six pediatric specialties at MUSC were ranked among the best programs in the United States.
Promising opportunities rise steadily for young professionals and those with established careers. Not to mention all of the leisure activities to choose from, such as high-end shopping destinations, gorgeous beaches and plentiful state parks.
We know that biggest doesn't always mean the best. But the region's remarkable growth speaks to its popularity – and whether the Holy City lives up to expectation is for you to decide. It also spins off growing opportunity for residents.
Charleston Mayor John Tecklenburg says it's not the population that makes somewhere an amazing place to live, "The challenge is not to be the biggest city but the best city, and I believe we are."